How 4ever Mints helped a customer going through chemotherapy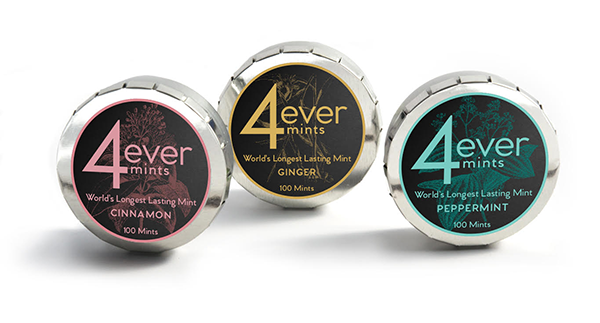 I first saw 4ever Mints in LDS Living, and I then found them on Amazon and ordered a couple of tins. I found they really worked, and so now I order directly from the website.
I absolutely love the mints. Several conditions in my life have led to the point where I deal with serious dry mouth. Years ago, I had a saliva gland that became clogged and removed. There were no issues after that. However, as I went through chemo, the medication caused a lot of dry mouth, and the lack of a salivary gland made a difference. I tried many things during that time--ginger candy was helpful as it helped with the nausea and dry mouth. I went through chemo and am in survivor status. Yay!
Due to the chemo and the medications that I took, I have developed gastroparesis. I deal with lots of nausea, and taking nausea medication gives dry mouth. Those are the reasons I use 4ever Mints. Many mints that claim to "help dry mouth" are candy and sweet. I have used pure xylitol, but it has no real flavor, so I was always looking for something better.
I love the 4ever Mints Dry Mouth Orange Cream, as it has worked wonderfully for me. It gets gummy, which is not a problem at night and it works so well that I'm not waking up from having dry mouth to get water. During the afternoons when the dry mouth starts to kick in, I do a mixture of one orange and one peppermint flavored mint. I add another suppressant as needed. At night, I do two dry mouth mints and one other flavor, and it works wonders. Even my husband has said whatever I am taking or use now is so much better than what I did before!
A common with chemo patients and others who take medication that cause dry mouth is that it leads to cavities. My dentist has a hygienist that is studying to work with chemo and other health issue patients because of the dental issues. My dentist has been so pleased despite my dry mouth, because I had only one very small cavity where he expected a larger one and more. We discussed what I have used (4ever Mints products made with xylitol) and he was pleased with the results!
--Marianne